Saint Louis University's Bioinformatics and Computational Biology program has been awarded a $649,681 grant by the National Science Foundation for the Bioinformatics Training with Industry Support and Engagement (BITWISE) project. The grant provides funding over five years, with more than $500,000 going directly to student scholarship and support of participants in SLU's Master of Science program in Bioinformatics and Computational Biology (BCB).
Beyond the scholarships, the grant will fund additional student support structures, such as supplemental instruction groups, a summer bridge program for incoming students, field trips to relevant industry sites and on-campus events with industry panels.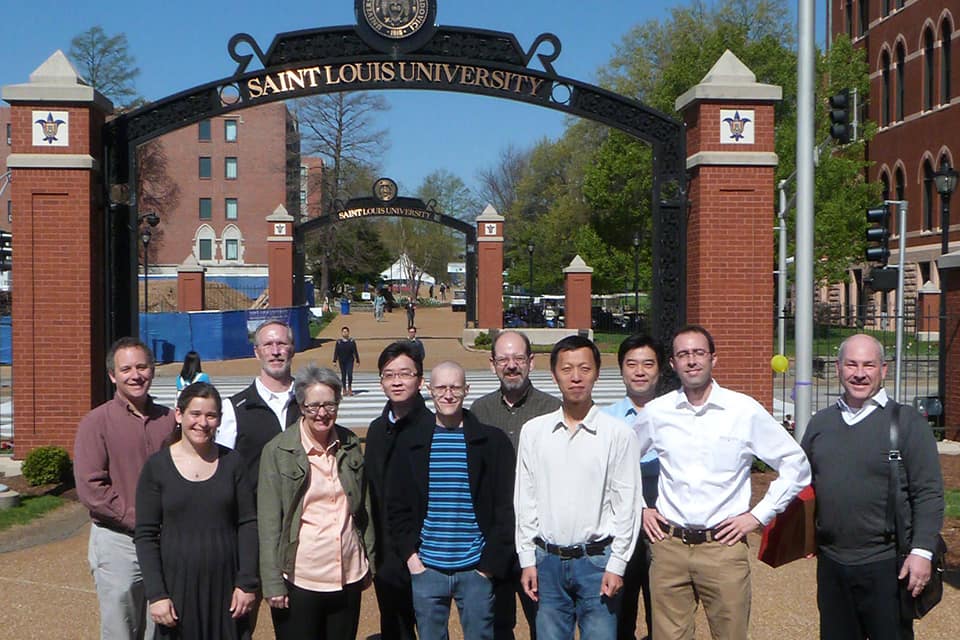 Bioinformatics and computational biology faculty and students pose in front of Busch Student Center. Back row (left to right): Michael Goldwasser, Ph.D., Jack Kennell, Ph.D., Zhenguo Lin, Ph.D., David Letscher, Ph.D., Ted Ahn, Ph.D., Brian Downes, Ph.D. Front row (left to right): Erin Chambers, Ph.D., Maureen Donlin, Ph.D., Dylan Lawrence (first-year graduate student), Haijun Gong, Ph.D., James Gallien (first-year graduate student).